Veggie Cooking with JL Fields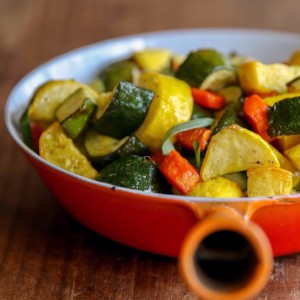 If you're a new vegan and looking for creative cooking ideas, a long-time vegetarian in a cooking rut, or simply veg-curious and exploring ways to expand your culinary horizons, cooking vegan food fast, fun, and flavorful with two gadgets: the pressure cooker (or Instant Pot) and the air fryer. Join Colorado-based - and former Westchester resident - vegan culinary instructor and cookbook author JL Fields for a 90-minute class she dubs "pressure cooking and air frying 101." Recipes and food samples will be provided.
Bonus: The pressure cooker (8-in-1 multicooker) and air fryer used for the demonstration class will be given away at the conclusion of the class to two lucky students!
JL Fields is the founder and culinary director of the Colorado Springs Vegan Cooking Academy. She is a vegan lifestyle coach & educator, Food for Life instructor, and a chef instructor in the culinary program at the University of New Mexico-Taos. JL is the author of The Vegan Air Fryer: The Healthier Way to Enjoy Deep-Fried Flavors and Vegan Pressure Cooking: Delicious Beans, Grains, and One-Pot Meals in Minutes. She is the co-author of Vegan for Her: The Woman's Guide to Being Healthy and Fit on a Plant-Based Diet. JL produces and hosts the weekly radio program Easy Vegan and writes the monthly vegan dining review for the Colorado Springs Gazette. She writes and broadcasts from Colorado Springs where she lives with her husband Dave and their rescued cat Oliver. JLgoesVegan.com