Easy Mid-Week Dinner Couples Cooking Class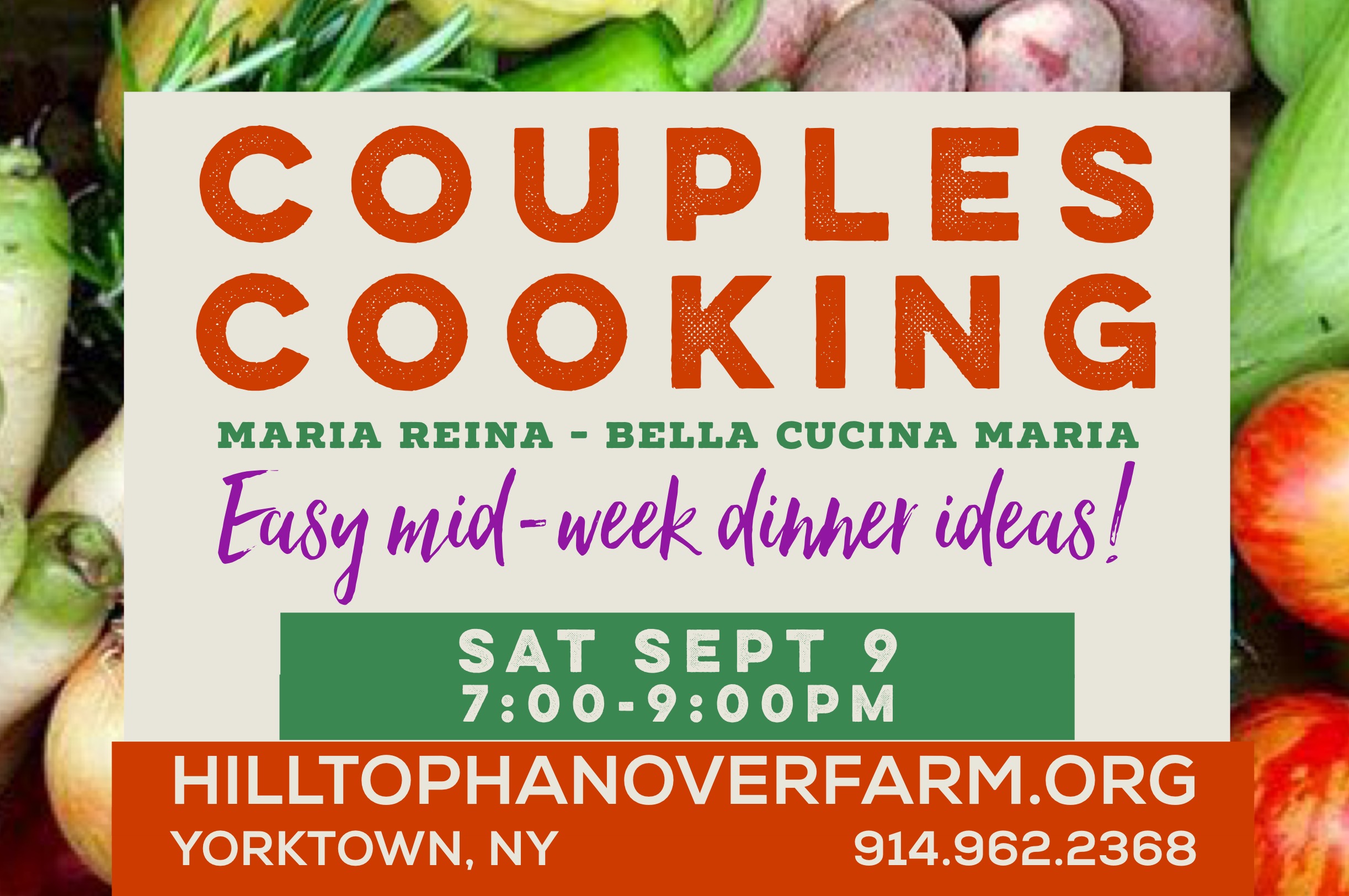 Sauces and pestos for a quick mid-week dinner...
Chef Maria Reina is back in our farm kitchen and ready to lead you in creating a quick and easy dinner from scratch using just-harvested ingredients from the field. Prepare to chop, dice and sauté your way to a delicious family-style dinner. This class will focus on quick and easy pestos and sauces to dress your favorite pasta or veggie. Chef Maria will have her basic pasta dough ready for you to roll and cut. You will make the sauces! All you need is an apron, a favorite beverage and an enthusiasm for cooking!
Chef Maria Reina is a graduate of the International Culinary Center, where she trained in NYC and at the prestigious Italian cooking school ALMA-La Scuola Internzionale di Cucina Italiana, in Parma.
Together you and your partner will learn how to cook from scratch several healthy and delicious restaurant-quality recipes.
The class is limited to 10 couples, and online registration is required, $125 per couple.
**if you have any food allergies, please contact the office at (914)962-2368 prior to the class!