Thank you for your support. Our 2018 CSA has ended for the season.
Information about our 2019 CSA will be posted in winter. Please check back soon!
Don't miss this season's harvest, buy a farm share today! 
Sign up for Hilltop's Farm Stand-Style CSA Vegetable Share and enjoy fresh, nutritious, delicious produce throughout the season. Produce is grown using sustainable and organic practices, without the use of synthetic pesticides, herbicides, or fungicides. 
Start-up date is weather dependent - we will contact you in May to confirm start date. 
Pick up: Weekly (Tuesday or Thursday) 
Time: 2pm to 7pm 
Why Choose Hilltop Hanover Farm?
Fresh & Healthy Food eat a wide selection of delicious, seasonal farm produce harvested each week specifically for you. Recipes provided weekly.  
Keep Your Money Local support the local economy by keeping your food dollars close to home. 
Contribute to Sustainability help keep the farm financially viable and preserve farmland in Westchester County. 
Help Support our non-for-profit and its mission of environmental education and hunger relief.
How It Works
A CSA Share is a subscription service (like Netflix, or the newspaper - but for delicious produce). You pay upfront and then once a week you visit the farm to pick-up your goods.
We offer payment plans on a as-need basis. Please select payment plan option below and contact the office at info@hilltophanovefarm.org or call 914.962.2368 discuss. 
What's In a CSA Share?
A weekly CSA share consists of freshly harvested seasonal vegetables, herbs, and flowers, chosen to ensure a good mix. Each share is intended to fulfill the average weekly vegetable needs of a family of four, or two vegetarian adults. All share items are grown on-site at Hilltop Hanover farm by our dedicated crew of farmers. 
Sample of what your CSA may look like: 
Below are photos from 2017's CSA Shares
July: kale, chard, lettuce, eggplant, cucumbers, summer squash, fennel, garlic, tomatoes, basil
September: broccoli, cabbage, cauliflower, broccoli rabe, spaghetti squash, peppers, onions, radishes, turnips, beets, rosemary 
CSA Farm Shares Benefit Everyone
Community Supported Agriculture is a mutually beneficial commitment between the farmer and the consumer. Members of the CSA ensure a base and stable income for the farm throughout the growing season. In return, the farm provides CSA members with a weekly share of freshly picked produce. 
Is there a risk?
The spirit of Community Supported Agriculture is that members and farmers work together to contribute to a resilient and healthy local food system. This leads to an understanding that members provide support to the farm, while the farm works hard to provide a plentiful, consistent, and varied supply of farm fresh produce. Hilltop Hanover Farm has 6 years of farm share management, and many years of farm stand and u-pick experience. This being said, there is an element of risk in a farm share. Due to weather or other events beyond our control (ex. general crop failure due to pests, disease, etc), there may be complications with some crops. We will do our best to provide members with produce, but by buying a membership you are recognizing and committing to supporting us through some of the challenges that we may face and for this, we thank you!
Week 1 of 2017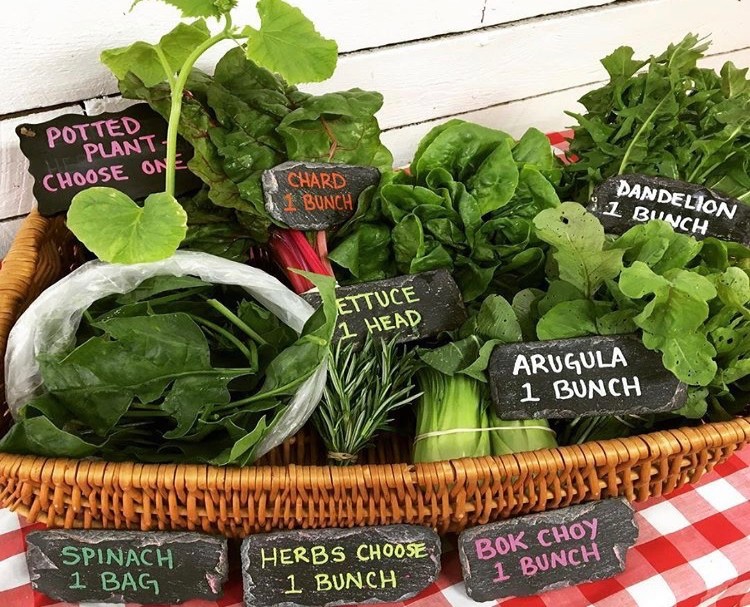 Week 5 of 2017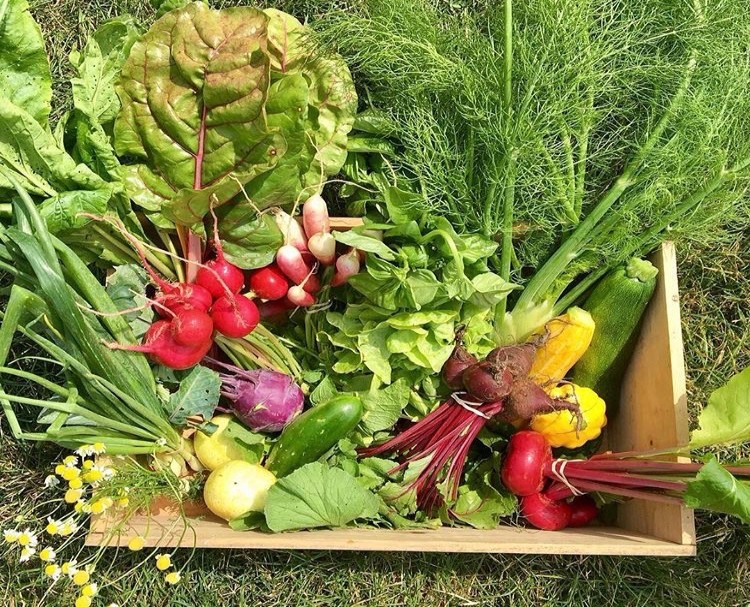 Week 15 of 2017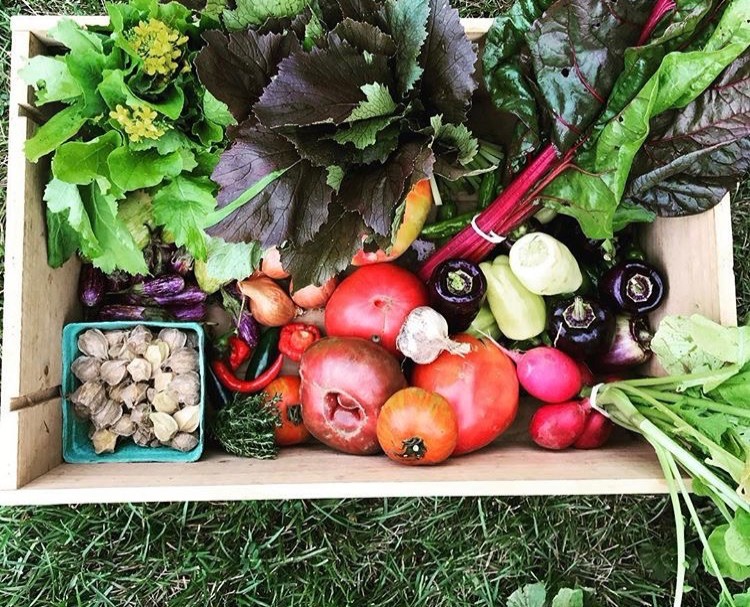 Week 20 of 2017